Asian & Thai food at CANNON PLACE (Tel# 746-9424) 

NEW: 12 Flavored Thai Tea with Boba
Asian & Thai food at CANNON PLACE
For PICK UP or DELIVERY, click PICK AND GRAB. The easy way to order without calling, or texting. 
Our Chef is dedicated to showing their expertise in cooking authentic Thai cuisine. Fast and reliable service of serving foods is our priority. We make sure that you will experience extraordinary taste when you dine in or take the food out with you or to your loved ones. 
SATURDAY SPECIAL 
Asian & Thai food at CANNON PLACE 
Try our Saturday Special. it will delight you with our new Menu every Saturday.
Saturday Special
We serve Beers and Wines here @ Thai House Restaurant
Save water, drink beers...
Hot Pot @ Thai House Restaurant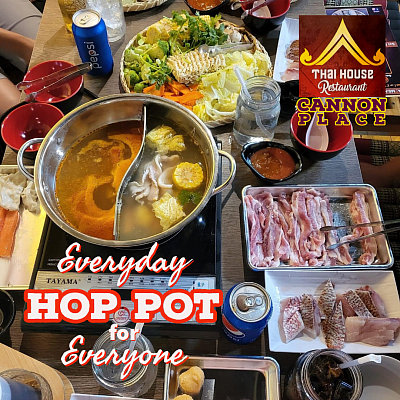 Try our Hot Pot
Bring you Family and Friends. its bonding time with HOTPOT. you can chat with you love ones while making and preparing your own foods.
Hot Pot, Asian & Thai food in CANNON PLACE 
Thai House Restaurant HOT POT cooking method also known as soup-food or steamboat. A heat source on the dining table keeps a pot of soup stock simmering, and a variety of foodstuffs and ingredients are served beside the pot for the diners to put into the hot stock.
Sushi Friday
We have a variety of foods to choose from. From appetizers to main courses. Call us now and we will prepare it for you.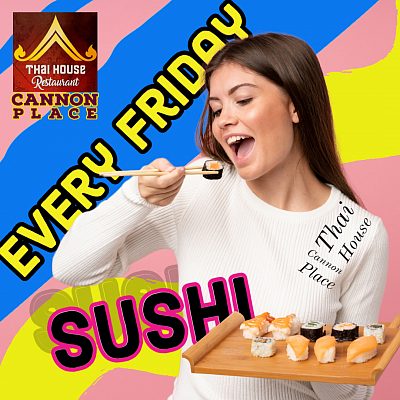 Call us now: +1 (345) 746-9424
You can order online without calling us. Place your order and pick up later while doing your extra chores.